Virginia Baptist Foundation
Brand refresh leverages rich past, bright future to propel Christian non-profit's mission forward.
Virginia Baptist Foundation has been a financial resource for the Baptist community for almost a century, helping individuals and institutions maximize the impact of their charitable funds. While VBF continued to grow and innovate, their brand hadn't kept up. Prospects and clients didn't fully understand the full range of products and services they offered, and their communications looked scattered and dated.
93 Octane worked with the key leaders to conduct a brand study and create a clear path for the new identity and messaging. Together, we identified "welcoming, inspired, and empowering" as key attributes. These became the strategic foundation for a new logo, which incorporates their historic colors and pairs them with a vibrant, contemporary palate in a stylized "V" shape with an embedded, forward-leaning cross.
The branding exercises also led to a powerful new tagline, "Mission forward" which speaks to the impact on missions, churches and charities their funds support. This messaging foundation, paired with a graphic standard system developed by 93 Octane created the foundation for a distinct brand with a consistent look and feel across a new corporate identity system, a large format brochure, pocket folder, website and tradeshow booth.
services
brand development
logo design
website design
tradeshow
presentation template
print collateral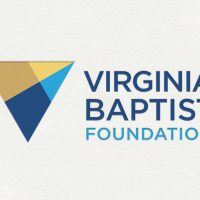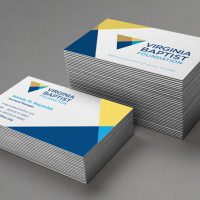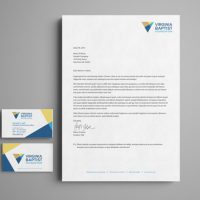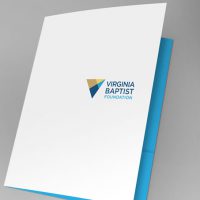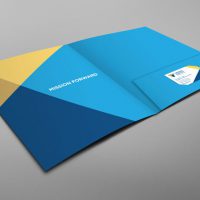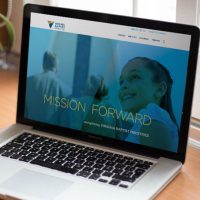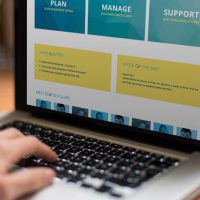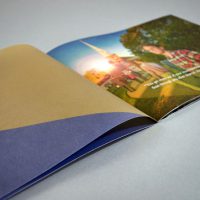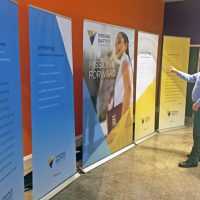 "John and his 93 Octane team met on several occasions with our team. They heard our history, passion & vision, and shaped or produced digital and print media that beautifully captures the essence of this organization. They quite simply are the Michelangelos of the branding industry!"
—Ron Hall, CEO, Virginia Baptist Foundation