streamlined website helps customers bypass the noise and move straight. forward.
Fahrenheit Advisors' verbose site and extensive service offerings threatened to overwhelm potential customers. A reimagined web presence made their value position crystal-clear.
Fahrenheit Advisors became the go-to mid-Atlantic advisory firm by helping businesses navigate sales, operations, HR, finance and merger and acquisition challenges. But their long list of skills made for a dense website. Popular pages were hard to find and core messages and services were getting crowded-out.
brand positioning
video
website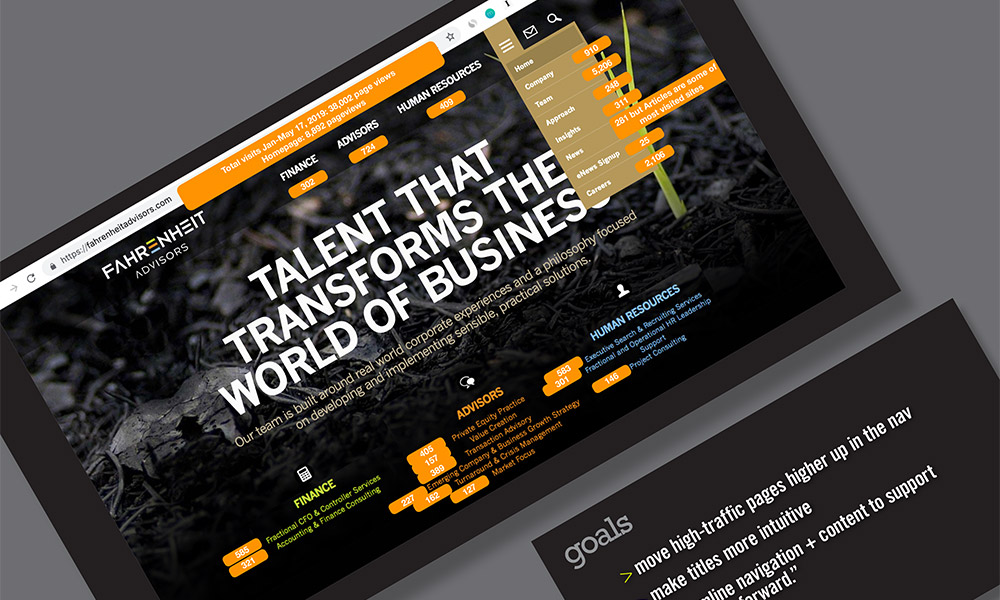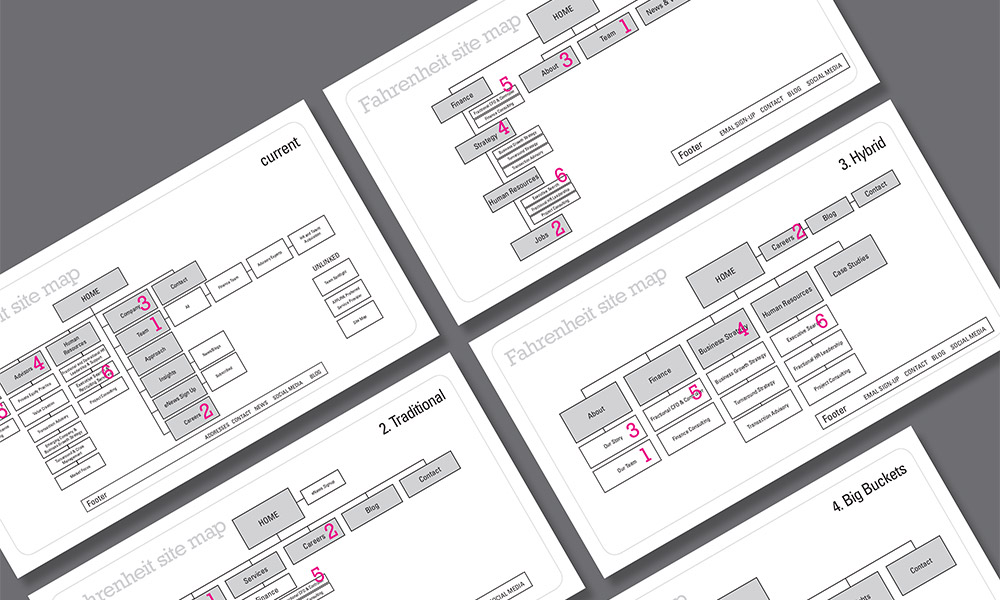 our solution
Before we started the redesign, we rolled up our sleeves and streamlined the way Fahrenheit Advisors' services were named and organized. We analyzed heat maps of the current site to identify key content and uncover navigational problems. Multiple site maps were explored so visitors could reach top-10 page destinations with a single click. We also worked with Brand Federation to incorporate new brand positioning.
With the background work completed, we created a modern design that featured a custom video header and new "straight. forward." positioning. Copy explains not just what they do, but what they can do for you. A custom icon set functions like a dashboard, navigating visitors quickly to their services. And an easy-to-update back-end created by Helium Studios ensures a streamlined experience across multiple devices and platforms.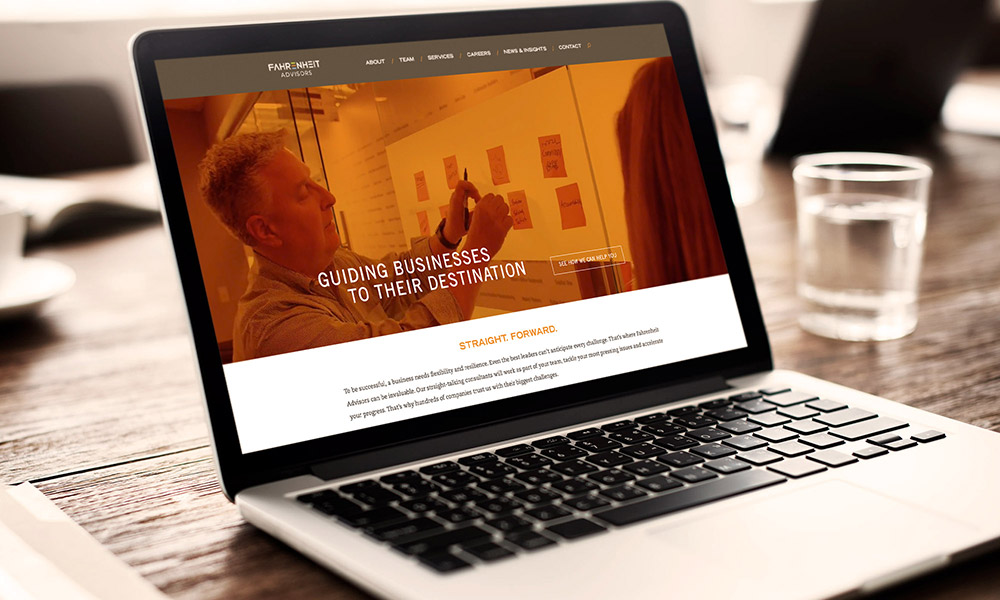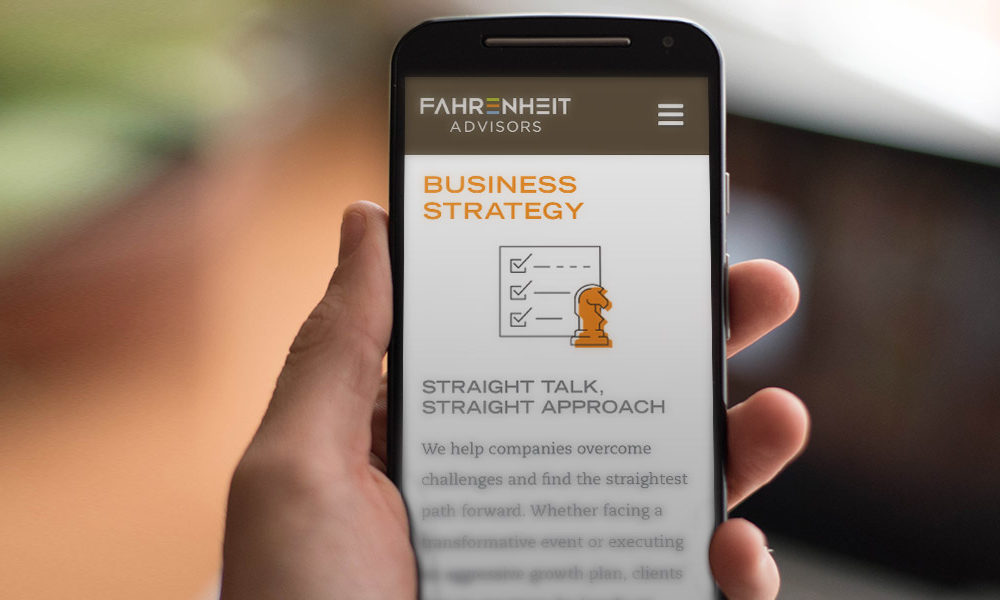 the result
It was a win-win with a beautiful site that allows Fahrenheit to share its benefits clearly AND allows visitors to get the information they need to move forward. Check out the site here.
93 Octane was endlessly patient with us. Our business is complex and the project was long, but it was definitely worth it. Now visitors have a distinct understanding of how we can help them.
— Rich Reincke, Co-Founder & Co-Managing Partner