Acuity
Shedding light on a complex legal situation.
Imagine you oversee hundreds—or even thousands—of legal cases every year. How do you manage the complexity of interrelated cases across multiple states and multiple partner firms? How do you share sensitive information with competing firms while maximizing results and minimizing costs?
Acuity ELM offers a cutting edge solution with software designed to help communicate, invoice, collaborate, analyze and resolve legal cases and claims.
If it sounds complicated, that's because it is.
But what was even more complicated was marketing an innovative product in a category many prospects had never heard of.
To reach our very narrow audience, we developed a series of highly targeted banner ads that focused on real world results. A versatile trade show display helped illuminate their distinct advantages and gave them the tools to engage prospects. And a series of downloadable sales sheets highlighted their four core service areas and highlighted bottom-line benefits.
Pam Jowdy, Director of Product and Marketing couldn't have been happier. "Incredible listening. Rapid iteration. Relentless focus. 93 Octane used all the big creative muscles you expect from your agency when bringing your brand platform to life."
To complement the campaign, 93 Octane reimagined their corporate identity system with transparent business cards and translucent pocket folders.
The net result? A highly complex product in an emerging category was distilled into a simple value proposition that made it difficult to say "no."  Brilliant.
services
brand development
logo design
brochure design
corporate identity design
digital – banner ads
tradeshow displays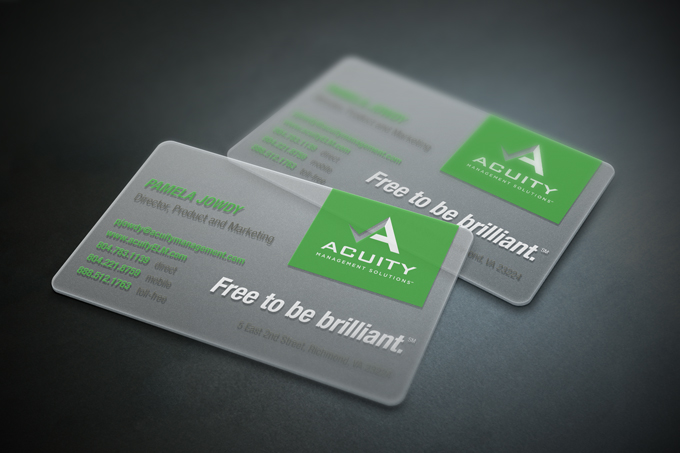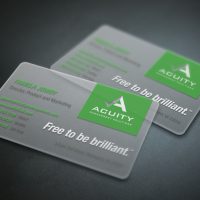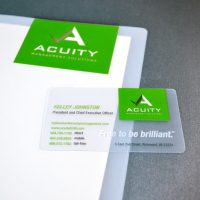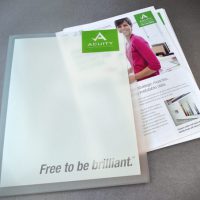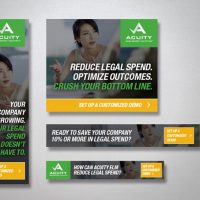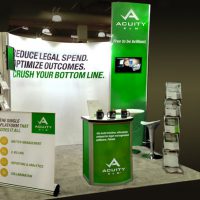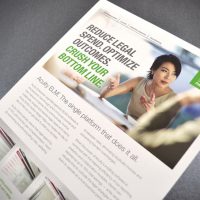 "Incredible listening. Rapid iteration. Relentless focus. 93 Octane used all the big creative muscles you expect from your agency when bringing your brand platform to life."
—Pam Jowdy, Acuity