generating buzz for a high-powered rebrand
A name change necessitated an update to a performing arts center's brand. We took the opportunity to position it in a whole new light.
In 2017, Dominion changed it's name to Dominion Energy to aid their nationwide expansion. The change gave the energy powerhouse a more distinct identity, but it also necessitated a name change for the performing arts center they sponsor in Richmond, Virginia. They needed a new identity—and fast. We had just six weeks to develop a logo and brand standards and design, fabricate and install signage ahead of the busy holiday season.
brand positioning
logo development
identity system
signage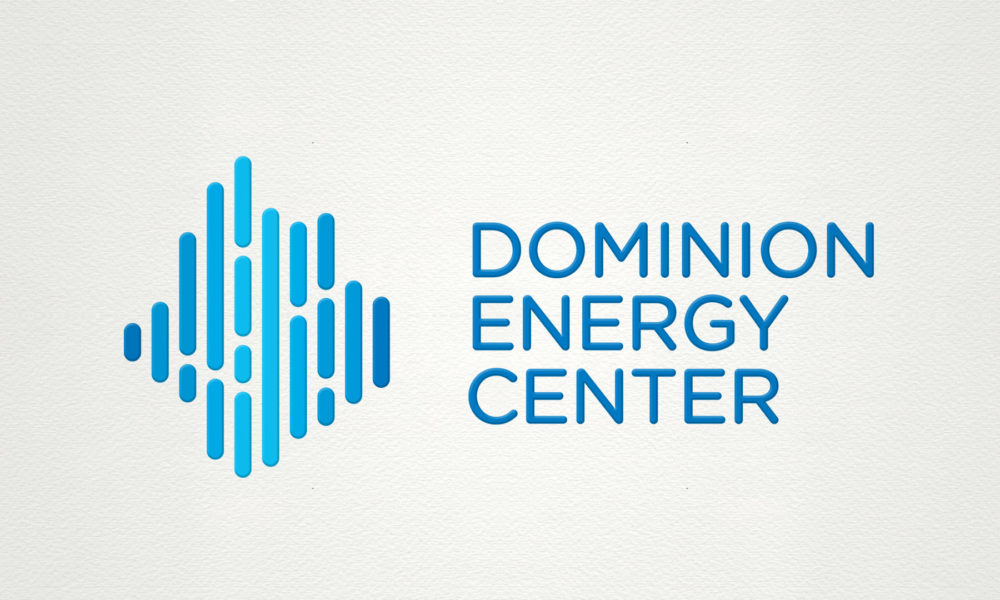 Our Solution
93 Octane met with leaders from the energy company, the facility's owner and its management company to understand the objectives and potential pitfalls. We settled on a two name solution: a formal one, Dominion Energy Center for the Performing Arts, and a shorthand one used for everyday communications: Dominion Energy Center.
After exploring dozens of solutions in an accelerated development period, a new logo was selected that uses a stylized sound wave to represent the arts while connecting it abstractly to energy. The sound wave graphic was also developed into a pattern that was used in the background of their 40-foot-wide signature marquee, on street-facing windows, as well as on signage used throughout the facility.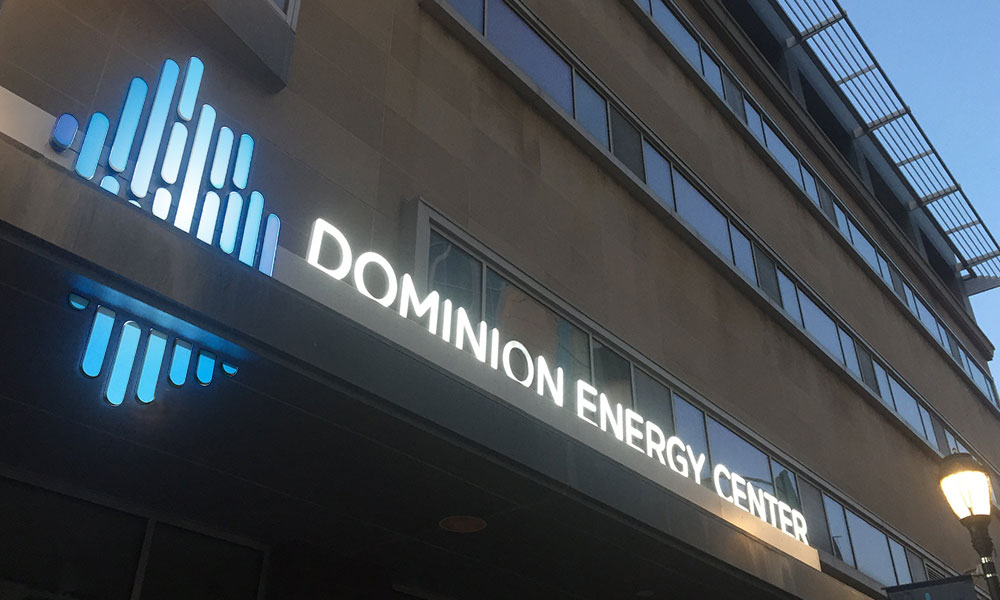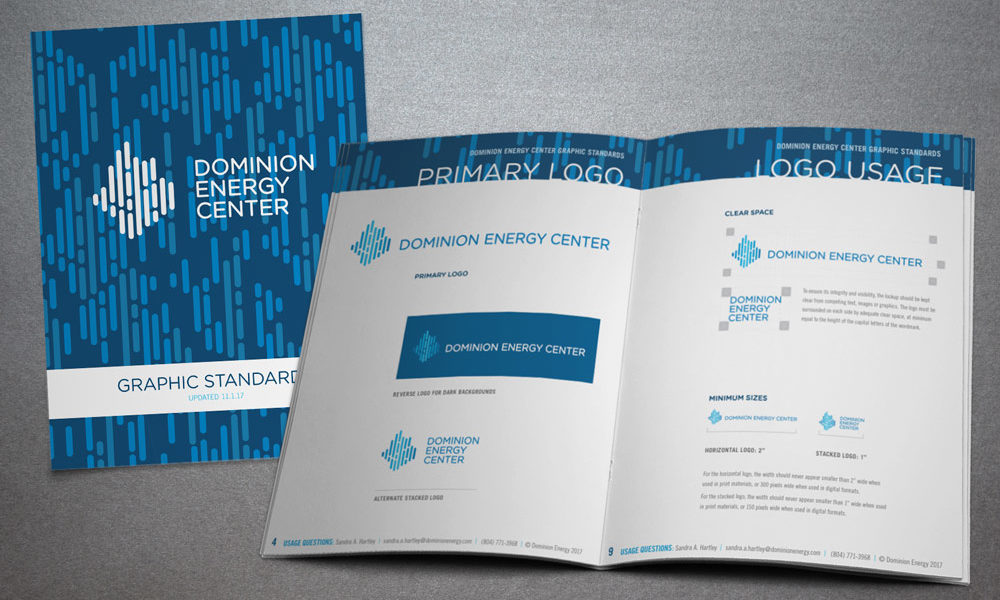 The Result
By working closely with the client, invested parties and vendors, 93 Octane was able to make daily adjustments to keep the project on schedule. The key pieces of the brand relaunch were completed in one-quarter the time it took to do the original work, meeting the client's six-week deadline.
Not only was the brand ready in record time, but the new system created a platform that will serve the center–and Dominion Energy–for years to come.